Site last updated: Dec 16, 2016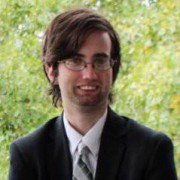 I'm a 30 year old software developer in Watertown, New York. My speciality is the D Programming Language, excelling with it in several fields, especially web programming. I've used D in a professional capacity for five years and as a hobbyist for seven.
Over those years, I have written several assorted D libraries and am also maintaining a D documentation website.
I joined the Church of Jesus Christ of Latter-day Saints in 2013 and I'm loving it!
You can contact me by emailing adam.ruppe@gmail.com.
Recent blog posts: